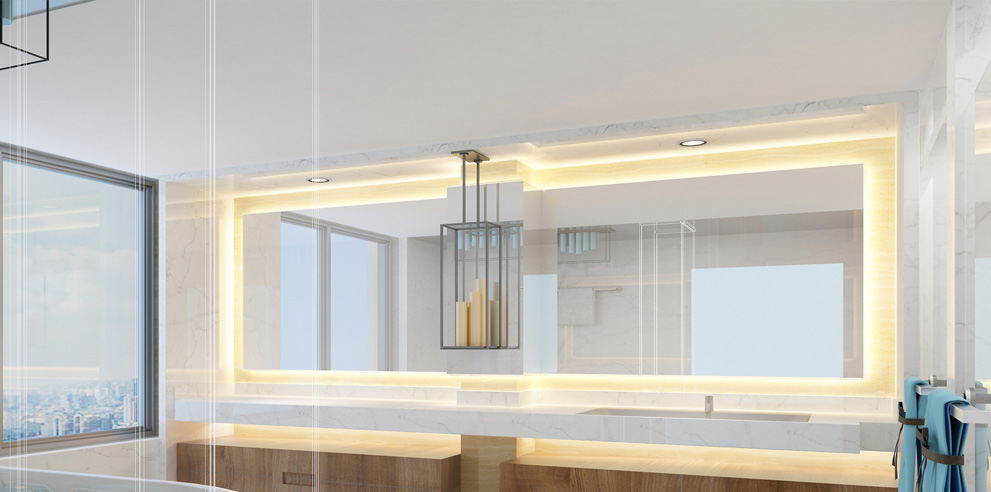 Mirror
Mirror- with exact image and high reflectivity are widely used as a raw material in all kinds of mirrors. Because of its high grade image, silver mirrors are becoming the widely using in nowadays, such as furniture mirror, bathroom mirror, cheval mirror, art crafts mirror, framed mirror, hotel decorative mirror, slide door mirror, makeup mirror, club mirror, dance mirror, optical mirror and rearview mirror of automobile, etc.
Properties:
Optional: Low Iron Mirror、Silver Mirror、Aluminum Mirror、Copper Free Lead Free Silver Mirror、LED-Mirror、Grey Mirror、Bronze Mirror、Pink Mirror

Application:
1. Decoration of hotel, restaurant, market, home,
2. Especially suitable for engraved designs.
3. Decoration of high-grade furniture.
4. Back-view mirror for vehicles.